WELCOME TO L&J'S ACCOUNTANTS WALSALL & WEST MIDLANDS
WE PROVIDE A RANGE OF ACCOUNTANCY AND BOOKKEEPING SERVICES
Considering the current changes in the Economic climate L&J's Accountants are always happy to offer a free initial consultation & Tax review.
We are an affordable and friendly Walsall based Accountants who offer our services Nationwide.
Welcome to L&J's Accountants Are you...

Starting out or growing your business?

Struggling with your tax return?

Looking for a pro-active Accountant who'll help you make more profit and pay less tax?

Controlling your business or does it control you?

Whatever your needs we are here to help you.
WE SPECIALISE IN
Bookkeeping, Accounts, Purchase Ledger, Credit Control, Payroll/CIS Returns/Pensions, Management Accounts, VAT Returns, Business Tax Returns, Financial Accounts, Limited Company Accounts, Self Assessment, Cash Flow & Planning.
Why Business with L&J'S Accountants ?
L&J's Accountants - Offer a wide range of fixed fees to help make crystal clear exactly what's included for each budget.
Every client has a unique set of needs, and we offer accountancy packages tailored for you. As part of your personalized package each client will be assigned to a dedicated member of the L&J's team, each client will build a friendly repour with their primary point of contact but can also rest assured with the confidence if you need to speak to another member of the team they will be fully up to speed with your current affairs.
Day-to-day finance operations can be a costly and tiresome resource for any sized business, at L&J's Accountants Limited we help many local businesses by providing financial expertise across a number of areas without them having to incorporate the need for employing additional finance staff. You can streamline your business, gain access to the best technology, the best processes and the best people.
Our fully expansive team can also include an array of added services such as goal setting, budgeting & forecasting, probate services, inheritance tax planning and much more. Please contact us either by Phone, Email or completing one of our online forms to arrange a free meeting.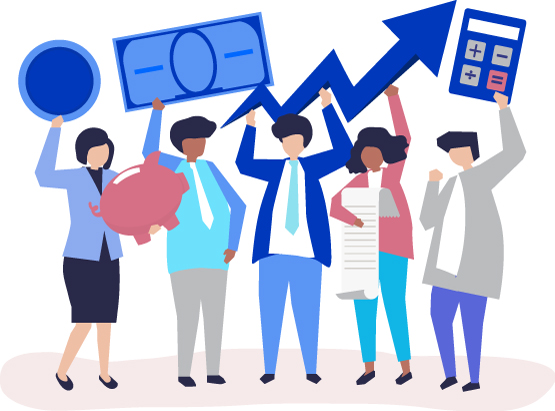 Who we help
L&J'S Accountants are able to provide tailored accounting to give the best advice to an array of business at any stage of their business.
We believe that every business has its very own unique needs and we tailor our service around your requirements to ensure we provide you with a range of solutions.
Our approach is to set up an initial meeting to get a good understanding of the business, of how it works now and how you want it to work moving forward. This enables us to formulate a finance plan which we subsequently began to implement straight away.
Our philosophy is to always do the very best! To provide every client a friendly, professional and effective service. We aim to exceed customers expectations and build a great relationship with you all.
For a free Consultation please get in touch to book an appointment. Our contact details are as follows:
Landline: 01922 322189
Mobile: 07943 988664
Allan jones Amazing service always there for you 100% can contact her anytime you want too in work hours and always gets straight back to you, honestly A+++

Allan Jones Monday, September 26, 2022
I thought I had a good accountant until it was pointed out to me where I was missing out by l&j

Stephen Bown Monday, February 8, 2021
Hassle free service, very helpful and friendly staff definitely recommend thank you for your help.

Sophie Lees Thursday, September 29, 2022
Great company, full of great ideas we were able to use! Thank you so much

Jason Hooper Monday, January 4, 2021
Get In Touch!
Address: 511 Bloxwich Road, Bloxwich, Walsall, WS32XA
Telephone: 07943988664
Email Address: info@landjspassionforfinance.co.uk
Follow us on Facebook